Treat Yourself to Real Clean Beauty
With our non-wet technology, all you need is just a drop of foundation to get that full, clean coverage. No water, no moisture, no bacteria.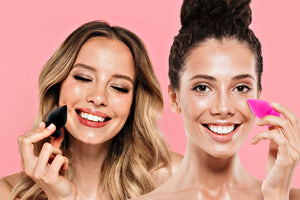 DID YOU KNOW?
Recent studies show that the kind of microorganisms found in used makeup sponges pose potential health risks because they were always left damp after use.
we offer a solution to bacteria-ridden makeup sponges.
Find out more
How to use Hye Beauty Spade Puff
---